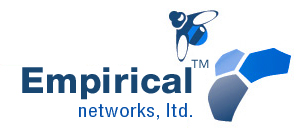 Services >> Disaster Recovery

Your ability to resume business after a disaster is tied to your recovery plan. Every enterprise needs one. At Empirical Networks we craft disaster recovery plans hand-in-hand with our clients. Together we plan the steps to continuity that assures our clients quick return to operations. As an extension of our backup and storage initiatives, we establish objectives for the recovery point and recovery time, as well as procedures to test the recovery process.

In our planning, we make sure that copies of essential data are sent to our secure facility on a set schedule. Just as important, we help them preplan to prevent disasters by protecting disks, guarding against power surges, making sure that backup power is in place and providing anti-virus software. At Empirical Networks, disaster recovery and business continuity are a planned partnership.