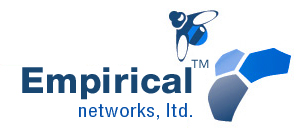 Services >> Network Monitoring

Keeping an eye on client's networks is a full-time job. We do it 24/7. We look for intruders, scout out connections, look for faulty servers, and make sure the each piece of the network is doing its job. That assures that clients can do their jobs. We partner with clients to set response times and uptime requirements. Consistency and reliability are metrics we are used to being measured by.

Oversight of your network means that we're watching the flow of your e-mail, the traffic on your network and the health of your hardware. We monitor your network, keep you posted on our measurements and immediately report any problems. If that will help you do your job, you should be an Empirical Networks partner.