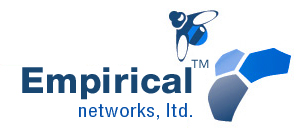 Services >> Help Desk

Our clients want answers. Providing them is our daily job and a key part of our partner agreements. We troubleshoot problems and basic concerns. Sometimes we are the problem solver, but often we're just the reference desk. We provide the information needed for client staff to overcome IT barriers that impede the operation of their networks and enterprises.

From our secure facility, we track each incident by number ticket, closing it when the issue is closed and the client is happy. We escalate according to precise and predetermined procedures, keeping clients fully informed from Levels I to IV. As Empirical Networks, we understand that problems require solutions and that every unsolved problem and every uniformed client is an impediment to performance. Your staff, your customers and your employees' satisfaction is our help desk model.